Hello again!
This will be a short update because right now, I can feel the pressure in work and in school. I'm currently doing two plans for our upcoming branches (more updates soon) and since it's already a "ber" month, I'm also thinking what will be the theme for this year's Christmas Decor in Calamba branch. At my post-baccalaureate course, this coming Saturday will be our last day in Module two. So in short, hello finals!
Kailangan ko na mag-aral
!
That's it. I just want to
rant
share what I've been doing lately. Also, I want to share this screenphoto of Sho in
LOVE Live Tour 2013
because this describes what I'm feeling right now...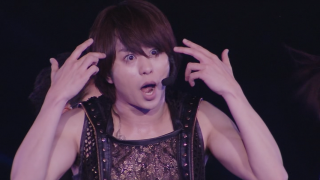 (Oh, d ba? gulat lang :p ; Screenphoto by me)
Oh yeah, I'm going to share this too...


Is it applicable? hehehe...
Stay cool, peepz!
Current Mood:
crazy
Current Music: Under Pressure - Queen